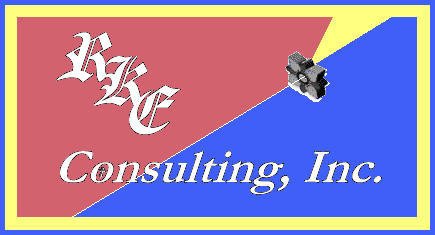 Focusing On What Counts...
RKE Consulting has built a reputation based on honesty, integrity and sincere dedication to satisfying customer's needs in assignments throughout the world. As a trusted source for information technology expertise, RKE Consulting, Inc. can assist you if you are searching for a consulting opportunity or are interested in hiring consultants for your organization.

---

Questions? Call us at 1-203-319-8058. FAX us at 1-203-319-8059. Email us at rkeinc@rke-inc.com

© Copyright 2002 Rodney K. Erb Consulting, Inc. All Rights Reserved.